20 Easy Christmas Gift Ideas to Start Now!
Don't be the person rushing for leftover gifts, prepare now!
Set yourself up for success and start now with these easy gift ideas for the time pressed, budget minded, or non-crafter to knock out the list of gifts for everyone!
'Tis the season to gear up for gift giving and shopping! Use this list of 20 Simple Christmas gift ideas from a mixture of stuff already on hand, store bought add-ins and complete DIY projects that are just as exciting and practical to make, as they are to receive.
Remember why gifts are given
Each year I tell myself to keep the gift numbers at a low to focus on giving the best suitable gift for my loved ones, within my budget. But when I start shopping it's easy to get caught up in the "hurry this sale ends soon" often leading to a rushed decision.
I tend to overbuy in the name of saving money, telling myself "I can spend more because I saved $x.xx". Seems logical, right? I tend to think so.
Stretching my dollar the furthest it will go is certainly something easy to obsess over. Shopping sales, discount codes, looking at flyers and waiting for the biggest shopping saving is just something I love to do. (so does that make me a shopaholic….or a sale-aholic? Hmm…)
I would imagine most woman and moms are similar, wanting to get the most bang for our buck. After all, there are multiple people to buy for, tracking how much we spent on who, (do we count retail value or actually paid?) and all the party planning, etc…
Christmas gift shopping is hard!
Now sprinkle in 2020 into that mix and let it simmer.
Will "stressed" be your holiday mood…again?
How will your holiday season be changing due to the curveballs of 2020?
Need some help coping with the holiday stress? How about just an example you are not alone? Check out this post below to re-center for your next big gathering!
Gift ideas- to make or not to make?
Christmas is the holiday we all have a love-hate relationship with. Some days we wear the Santa hat as soon as the clock turns 12:01am on November 1st. But on December 24th at 2:00am we are all kinds of grinchy while stuffing the stocking.
Handmade gifts though, get the Christmas spirit started and can certainly help tame any spending spikes.
The stuff I tell myself, "I can totally do that no problem".
But never do because reason xyz (time, motivation or brain energy to remember, etc.).
The cute diy gifts get back burnered, money is spend on convenient, store bought stuff "guaranteed" to not be disappointing. It's a cycle every year where the struggle for wishing and doing never seem to line up.
If you are like me, this year I want (and my budget needs) to really think about the gifts I invest my time, money and space into buying. That's why this year I decided to make SOME of the gifts.
Again….that was SOME of the gifts.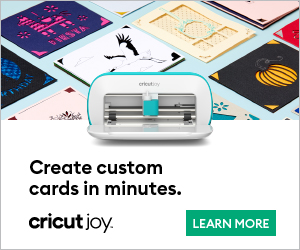 Don't over do it with diy ideas
The season usually begins with high hopes of making gifts to give friends, family and the kids. You know, all the cute hand painted bulbs, pretty ribbon tied bags of baked goods, and any of those sewing projects!
That's me. I'm the forgetful, procrastinating, pin everything cute to make kinda mom. (Tell me I'm not the only one with a Pinterest board of ideas that grows without much effort?)
Chances are if you have kids, a job, school or ANYTHING going on, you are in the same boat by December 1st. Cue the spike in google search for DIY easy Christmas gifts.
There is certainly no shame in this, I feel ya. And I want to help, because helping others holds me accountable to actually do the diy things.
So let's just scale back the ideas, and think about our needs. Whether that is restrictions on time, money, space or attention. Then come up with a game plan.
Where to start
Below are 20 gift ideas that can be for individuals, families, kids, grown-ups, stocking stuffers, you name it. The ideas range in all sizes, so you can mix and combine.
Warning: don't overwhelm yourself with projects! That is how burnout happens. Look at what is on hand, choose an easy project and do it.
The project with either stick and get you encouraged, ready for more, or things will be hard to get rolling and need a different approach.
Either way, using what is on hand makes it easy to not feel guilty if the project flops, or even more excited you created something without spending money.
Windows of time are everywhere
Before I share my list of gift ideas, I do want to share a quick tip for finding time to actually get your shopping or crafting started.
You are going to find time to shop, online or in store. So you can find time to make if you truly want to.
10 minutes here or there are in your day more than you think. Maybe skip reaching for the phone, and bring along your crocheting, and see what happens? Those cute coffee mug coozies will start piling up for easy teacher gifts, just saying!
You have time for what you make time for. Just do a quick mental recap for why in the first place you want to give gifts.
Alright, let's get to this list of easy Christmas gift ideas!
I have split this list into 3 categories: Budget, time and combo diy/bought ideas. This should give plenty of options anyone can do!
Use this list of gift ideas a guide, some idea searching on Pinterest may be in order.
Budget friendly gifts
They don't have to feel cheap, to be cheap. So take that misconception and throw it out.
So many gifts really don't take a lot of money, but rather require an investment of time. And what is more precious than giving your time?
Grown herbs, flowers, succulents or shrubs in a container- (start 8-12 weeks in advance). This is great for windowsill herbs or edible like spinach they can snip off and continue to use.
Plastic grocery bag holders (the kinds like grandma has hanging and not under the sink). Easy to overlook but it solves a major problem AND can be adorable. Make one into a monster face you stuff. Be creative!
Casserole cover with space for wooden spoon handles
Coffee mug koozie- use up that random skew of yarn and get a gift nocked out! (add in to the themed basked idea found below)
Wood burned monogrammed anything- cutting board, charging station, hot plate, last name initial on a plague or even a stove top cover.
Homemade household décor- Welcome sign for the new homeowners, or a jewelry/cake stand made from the Dollar Store's candle holder and plate. Perhaps a chalkboard sign for the friend/family always hosting is a great way to reuse old picture frames or here is a DIY chalkboard for under $30!
Time savers
These are gifts that actually need time to cure, sit or can be made ahead. Preparation though is easy to squeeze in when you have a few minutes to prep and forget.
Extracts like vanilla, almond, orange, peppermint or lemon- prepare 6 weeks in advance and let sit, so easy!
premade mixes- save yourself and giftee time with pancakes, biscuit or hot coco mixes.
Resin decor- cake stands, recipe holder, or hot plate to name a few
Resin jewelry- penat necklace, earrings or bracelet
Hot plate/coaster- made from plaster of Paris, tile or cement
Bath bombs- had to include this one 🙂
DIY and bought themed basket
This is where you have full permission to shop sales and build a little at a time! No guilt to finding those cute nick-knacks to send your loved on!
Food- Dinner, breakfast or dessert in basket. Include your favorite recipe that always gets asked for, or the pre-made mixed previously mentioned.
Craft kit with the supplies only- like paint/canvas, jar of chalk paint with brushes, drawing pencils/pad. Something they have always wanted to make but never seem to buy the supplies for themselves.
Game Night- this can be as simple as a deck of cards, popcorn, drink mixes and printed off card game rules!
Coffee- perfect for Christmas morning! Add in the cute cups, diy mixes for pancakes and call it good!
Command center in a basket- include all the supplies needed to set up a center for the organizer friend/family member.
Kitchen gadget/supplies- new homeowners, newlyweds, new parents or just because! The kitchen is something we all use, just find the style of cooking your giftee has and find a tool or basket of goodies that makes their life easier.
Bringing it all home
There you have it, 20 gift ideas to make, assemble or combine your love of shopping sales with some diy!
Hopefully you are encouraged and have some ideas to mull around as you start getting into the Christmas spirit! I know re-reading this post has inspired me to get started!
Remember, gift giving is supposed to be cheerful, not stressful and chaotic!
If you have any thoughts, ideas or examples where you used one of the easy Christmas gift ideas, I'd love to hear about it!
For now, Happy gifting!
xoxo,
Stephanie
P.S.
Need some help with tags for wrapping? Have you tried printing your own instead of buying? Check out my other post loaded with FREE download and printable tags, menu and shopping list options! My gift to you.
This post may contain affiliate links from programs like Amazon Associate where I earn from qualifying purchases at no extra cost to you. For more details visit our privacy page.