The Best Mother's Day Gift Ideas (coming from a mom)
Get inspired for unique Mother's day gifts ranging from homemade, amazon, Etsy and beyond. Take the guesswork and worry out of surprising your mom with these Mother's Day celebration ideas that are sure to leave a smile everyone's face.
20+ of the best Mother's Day gifts from a mom's perspective, so you can be the favorite this year!
If you are a husband, son or daughter looking to spoil the woman in your life this year, get ready for lots of ideas that can be done on any budget, time frame or any distance.
Here's an overview of what all this article will cover – so don't go anywhere!
How to select the perfect gift
First mothers day gifts
Homemade gifts for mom
Flowers and how to pick and ship them
And a few goodies along the way, so keep reading! (Hint: DIY gift basket supplies list)
How to Give Unique Mother's Day Gifts
Let's be honest, trying to tell the woman who gave you life how much you love her is hard. She is the one who taught you how to smile, eat and function. So how do you top that? Well, coming from a mom, don't feel like you need to! A mother is happy to see you happy. But if you want to show your appreciation, and have no idea where to start, I am here to help!
To figure out the best gifts for your mom, you first need to take some notes of her interests. She is a one-of-a-kind woman with interests and talents that make her unique. Ask yourself these questions and write down the first things that come to mind.
If mom had no budget, what store would she shop at?
2. When mom is out shopping what store does she always stop by?
3. What is she always wishing she had more time for?
4. What's her love language? (if you don't know what that is, here's an article on the 5 love languages and why they are important when it comes to showing your affection)
5. Throughout the year has she gotten excited about anything to buy, attend or do?
Unique Gifts for the Down to Earth Mom
Give the gift of a zero waste gift box for the minimalist or eco-friendly earth warrior in your life.
EarthLove Subscription box or one-of-a-kind gifts. Try it out for 3, 6, 9 or 12 months or just order one item. Either way your purchase is supporting a sustainable lifestyle. They have stuff like Live Simply shirts, turtle flower planters, bee pottery mug and linen mama bear towels.
GreenUp Box for a plastic free shopping and shipping purchase. You can actually pick the theme and have it shipped right to her door! Themes include kitchen, morning routine and work day just to name a few.
Low waste gift ideas aren't just in the form of products or subscription boxes. Try opting out of single use plastic bags or the waxed wrapping paper that doesn't break down easily. Instead wrap your gift in a repurposed fabric quarter, linen cloth that doubles as part of her gift, Kraft paper or bags that is biodegradable.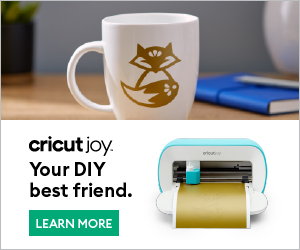 The Best First Mother's Day Gift Ideas
So the beautiful lady in your life has added a new title to her belt of "mom", congratulations! This first Mother's Day is a big deal because she has carried a baby, given so much of her strength and comfortability, she deserves a reminder she is still valued, just for being her. Remind her why she is unique and what makes her special to you. It can be hard to feel pretty or more than just the household maid, so remind her you see all that does. Simple and easy reminders are better than big gestures sometimes. Don't feel like you have to roll out the red carpet or book her a weekend spa day (although if that is what she needs then go with it).
Instead you can make your woman feel appreciated by giving her a necklace with her initial in it. Not the kids names. Not her last name. Just her name. Because it's who she is in the most fundamental way.
Ask yourself what she enjoyed doing before she became my mom. Was she always keeping up with her hair? Book her a salon day. Did she enjoy getting her nails and feet done? Book her a day at the nail salon. Is she a crafter? Get her a gift card or better yet spend some time at the craft store picking out things. She will feel so appreciated knowing that you paid attention to her. You might not get it right but it shows you took some time to try.
For the coffee or wine drinkers you can never go wrong with making sure she is fueled in the a.m. and the pm.
Coffee and wine gift basket #1
Make up a gift basket for the coffee or wine lovers using the checklist below:
Coffee cup
Coffee
Wine glass
Wine
What time is it sign
Chocolates
Basket, wooden crate, tin container
Whatever you decide just remember the first Mother's Day is a big deal and even if she doesn't make a big deal of it it's your job to make her feel appreciated. So tell her she looks beautiful as she has dark circles under her eyes.
One-of-a-kind Homemade Mother's Day Gift Ideas
Before you go thinking that handmade gifts are cheap or won't be a hit, go ahead and throw that thinking out there. Homemade gifts are usually just as expensive because you have to buy the supplies and the tools, it is also time consuming. Which is often why handmade or homemade gifts are often the best because it gives you a way to personalize. Not to mention handmade doesn't mean completely from scratch. You can do a hand-picked gift basket using the supply list below to show you do pay attention.
Mother's Day gift basket for the plant lover supply list:
Seeds ( SeedsNow, BakersCreek or MIGardener)
Magazines – like seed catalogs, Better Homes and Gardens
Try out wooden boxes that are stained, painted or personalized
If you are good at something like woodworking go ahead and showcase that. Make her a wooden box for all her nick knacks or a gift card to her favorite store. Tip: try personalizing it with her name by using a wood burner.
Hint: craft stores like Hobby Lobby or Michaels are always good suppliers for boxes, wooden sign bases or chalkbard signs.
Command center gift basket for mom
Get mom all the supplies to make her own command center! Let me tell you a secret, your mom or wife will really love a command center because it makes her feel more organized and put together. (Even if it never get used lol)
Command center shopping list for themed gift
Dry erase board
All-in-one set (below)
Sending Flowers for Mother's Day
There are a few ways you can send flowers for mother's Day to show your love and appreciation. Save yourself some headache with these cheap ways to delivery flowers this Mother's Day.
First, you can send them yourself via seeds, roots or live plants. Or, send fresh cut flowers to be delivered to your mother who lives close or far away.
Here's what I've told my husband, only get me cut flowers when he does something bad or wrong that he wants me to forget. That way my anger can die with the flowers. It might sound silly but if he's getting me a plant that he wants me to keep please get me a live plant. I used to ask for a rose plant every on Mother's Day. I would plant them in pots to take with us where ever we moved until we settled in our forever home. I dreamed of having a rose garden to show the kids as they grew up, telling them the story of how simple it is to show your appreciation. After a while though, it can be hard (and super stressful to keep those things alive) to move the flower pots with each relocation. So we opted for some smaller scale flowers like the ones below.
But if you don't have a space or the green thumb there are other options. Fresh cut flowers are still beautiful reminders that we are each unique and worth displaying.
Good Housekeeping wrote a fantastic article on the top online companies to use for flower deliveries. If you are looking to have fresh flowers delivered to the woman in your life here are the top 3 choices
Amazon flowers – and enjoy free shipping for prime members! Who knew??
If you want to give flowers in a unique way this Mother's Day check out these jewelry art pieces made from repurposed pins or jewelry to create a work of art with a personalized spin.
Here's a Mother's Day necklace made from dried flowers so she can always have them!
Here's a gold dipped live rose that my husband buys me every year. It's a timeless gift that can be displayed in a beautiful crystal vase.
Now if you have an idea of what to gift you just are not sure where to find it. Here are some popular sites. I'm sure your mother has shopped and seen eye-catching items.
Search Etsy for Unique Handmade Mother's Day gifts that Support Small Businesses
Give your wife or mom a handmade gift without having to make it, (hello gift giving hack) and show your Etsy shop owners support. Be the favorite kid this year and try these universal gift ideas.
Amazon gift ideas for mom so you can enjoy free shipping and gift wrapping options to make gift giving that much easier!
Potting Bench
Family birthday sign
Craft store shopping list to make a gift basket her
Gift Basket for crafting moms
Scissors
Measuring tape
Pins
Hot glue gun
Hot glue refills
Spray Adhesive
Chalkboard Paint
Brushes – foam and bristle type
Gift Basket for a home spa day
Pamper your mom or lady with some self care and let her have that bubble bath, wine and quiet!
Head band
Towels
Caffeine eye cream for dark circles (trust me, she will LOVE it)
Bubble bath
Candle
Bath tray (psst…try the one that converts to a tray for breakfast in bed)
Gift Basket for the homebody
Let your mom or wife spend the day at home relaxing and comfortable. That's really all she wants on her special day.
Fuzzy blanket
Sweater or robe
Candle
Book or movie
In the end, you know the best gift for mom
At the end of the day spoiling the woman who gave you life, or has brought children into this world, is happy just to be appreciated. It doesn't matter how expensive or elaborate the gift is, just so long as you take some time to appreciate the sacrifices that are often unseen and unnoticed.

Sometimes just a phone call is all your mom needs from you. Or the dishes done when she comes home from working on Mothers Day.

This post may contain affiliate links from programs like Amazon Associate where I earn from qualifying purchases at no extra cost to you. For more details visit our privacy page.